November 20, 2023
Posted by:

Alex

Category:

blog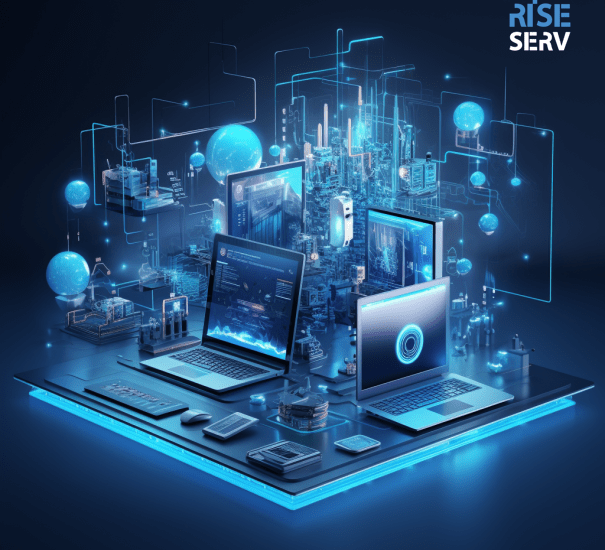 RiseServ relies on New Relic, an indispensable software analytics solution designed for developers, facilitating the meticulous tracking of user pathways within our developed software products. This robust toolset encompasses an array of functionalities such as availability monitoring, performance profiling, customizable plugins, intricate histograms, and percentile data analysis, in addition to real-time response time monitoring, among other features.
Moreover, New Relic furnishes diagnostic capabilities including transaction tracing and stack tracing, empowering our team to scrutinize errors, dissect database calls, and optimize SQL performance. Its real-time user analysis functionality while navigating the web, customizable dashboards, and the capacity to monitor individual business transactions have been pivotal in enhancing our operational insights.
Within RiseServ, New Relic assumes a pivotal role as we continually monitor our critical web applications. Its proactive detection mechanisms for overloads or irregularities have been instrumental in preemptively mitigating issues, consequently preserving valuable time and resources for our team.
Here are five critical features of New Relic:
Application Performance Monitoring (APM): New Relic's APM is fundamental for developers and teams to monitor the performance of their applications in real-time. It provides detailed insights into application behavior, tracks response times, identifies bottlenecks, and offers comprehensive data on transaction traces, error rates, and throughput.
Infrastructure Monitoring: This feature enables the monitoring of the underlying infrastructure supporting applications. It allows tracking of server performance metrics, system health, and resource utilization across different environments, providing visibility into server health, capacity planning, and potential issues.
Error Tracking and Diagnostics: New Relic offers detailed error tracking and diagnostics, allowing developers to quickly identify, prioritize, and troubleshoot errors within their applications. It provides error grouping, stack traces, contextual data, and actionable insights to efficiently resolve issues.
Real-Time Analytics and Visualization: New Relic offers customizable dashboards and visualizations that enable users to create custom views of their application data. It provides real-time analytics, allowing for the creation of informative charts, graphs, and reports to gain insights into application performance metrics.
Synthetic Monitoring: This feature enables the simulation of user interactions with applications to proactively monitor performance and availability. It allows for the creation of scripted tests to mimic user behavior across different devices and geographic locations, ensuring applications perform optimally under various conditions.
These critical features of New Relic collectively empower developers and teams to effectively monitor, analyze, and optimize the performance, reliability, and user experience of their applications.